ABEL PERRY VS. DON MOUTON CLASH HIGHLIGHTS COMANCHE NATION'S FRIDAY NIGHT FIGHTS UNDERCARD.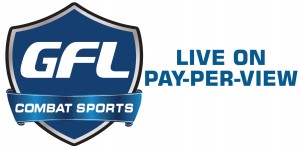 CLICK TO ORDER THE FIGHT CARD
LAWTON, OK (September 24, 2012)- Joe DeGuardia's Star Boxing has compiled an action packed undercard for the "Comanche Nation's Friday Night Fights" on SEPTEMBER 28 at the Comanche Nation Casino in Lawton, Oklahoma.
In the ten round headline clash, George "Comanche Boy" Tahdooahnippah will face off against Tuscaloosa, Alabama's Gundrick "Sho Gun" King for the NABA Middleweight Title.
Also, just announced, boxing fans around the world can view the entire "Comanche Nation's Friday Night Fights" card on GO FIGHT LIVE (www.GFL.com) for $9.99.
The chief support to the main event is an excellent eight round middleweight bout between contenders Abel "Truth Serum" Perry of Colorado Springs, Colorado and Houston, Texas native Don Mouton.
Compiling a record of 18-5-0 (9KO's) over his seven year professional career, the highly touted Perry is riding a six bout winning streak, most recently knocking out Keith Collins in the third round on JANUARY 26 in Oklahoma City.
The heavy-handed Mouton, 10-4-1 (9KO's), has defeated numerous highly regarded prospects and contenders over his six year career including Josiah Judah, Richard Pierson, Walid Smichet and Jerson Ravelo. In his last start, Mouton stopped Jesse Lara in the fifth round on AUGUST 11 in Arlington, Texas.
Four additional bouts will feature numerous local prospects and newcomers.
In the heavyweight division, Constantin Bejenaru of Bacau, Romania, 0-1-1, will clash with Oklahoma City's Jamell Williams, 0-5-1,
in a scheduled four rounder.
In a special attraction women's junior welterweight bout, Rachel Tucker, 1-1-0, and Lucretia Carrerlo, 3-9-0 (1KO), both of Pine Bluff, Arkansas, will battle in a four rounder.
Local middleweights Willie Gilbert, 0-0-1, and Chris Barnes, 0-1-1, meet in a four round rematch of their terrific draw of August 17, 2012
Rounding out the card in super middleweight action David Lejuan, 2-0-0 (1KO), of Wichita Falls, Texas squares off against Ritchie Cherry, 2-4-0 (1KO) of Oklahoma City also in a four rounder.
Advance tickets priced at $15 for General Admission ($20 day of show) can be purchased through Stub Wire (www.stubwire.com). The Comanche Nation Casino is located at 402 SE Interstate Drive in Lawton, Oklahoma, 73501. Doors on the evening of the event will open at 6:30pm with the first bell at 7:00pm.
For more information on the Comanche Nation Casino, please visit their website at www.comanchenationcasinos.com
ABOUT STAR BOXING:
Star Boxing, Inc. has been in operation since1992. Star Boxing has worked to produce some of the most exciting and memorable boxing events in recent history. Star has continued to work with and develop a number of very exciting world champions, world rated contenders and young prospects. Star has consistently brought credibility, integrity, and exciting fights to the boxing industry. For more information on Star Boxing, visit their official website at www.StarBoxing.com and follow them on twitter.com/starboxing and Facebook.com/starboxing
Comments