"COMANCHE BOY" READY FOR FRIDAY NIGHT TITLE FIGHT SHOWDOWN WITH KING BROADCAST ON GO FIGHT LIVE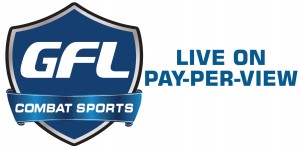 CLICK TO ORDER THE FIGHT
LAWTON, OK (September 28, 2012) Middleweight contender George "Comanche Boy" Tahdooahnippah returns home to the Comanche Nation Casino TONIGHT to face off against Tuscaloosa, Alabama native Gundrick "Sho Gun" King for the NABA Middleweight Title.
Presented by Joe DeGuardia's Star Boxing, the Tahdooahnippah/King ten round clash headlines "Comanche Nation's Friday Night Fights", a six bout evening of world class professional boxing which will be broadcast LIVE on the internet at GO FIGHT LIVE (www.GFL.tv).
The fight can be seen Live beginning at 8pm eastern for just $9.99 beginning by clicking: http://www.gfl.tv/Events/Fight/Boxing/Comanche_Nations_Friday_Night_Fights/1672
Said DeGuardia, "We're very excited to work with the team at the Comanche Nation Casino in this title bout for George. We've got big plans for his future and are excited to show fight fans in Lawton as well as those watching online across the country how truly exciting he is."
Speaking about the fight, Tahdooahnippah stated, "This is a very big fight for me, my first for Star Boxing and I'm very happy that it will be broadcast LIVE on GO FIGHTLIVE so that Native Americans and fight fans across the country can see me fight."
"King is an ex-college football player, very strong and a southpaw. He's obviously looking to make his name off my undefeated record, but I've prepared very well. We've had a great camp and excellent southpaw sparring."
Tahdooahnippah is undefeated with a sterling record of 30-0-1 with 22 knockouts while King brings a record of 18-8-0 (11KO's) in the title bout.
Speaking further about fighting back home at the Comanche Nation Casino, Tahdooahnippah stated, "This weekend is the Comanche Nation Fair and there will be a massive crowd attending the fair and I very much look forward to their support."
About his future plans, "I need to look good here and dominate, I trust Star Boxing to take me to the next level and this fight is the first step. Ideally, I'd like to fight a top ten middleweight in my next bout."
Tahdooahnippah won the first two bouts of his 2012 campaign; most recently dominating Rahman Yusubov over six rounds on APRIL 26 in Tulsa, Oklahoma.
Riding a two bout-winning streak, Gundrick enters the title bout against Tahdooahnippah with a record of 18-8-0 (11KO's). In his last outing Gundrick won a unanimous decision over Mikel Williams on AUGUST 4 in Mobile, Alabama.
The Comanche Nation Casino is located at 402 SE Interstate Drive in Lawton, Oklahoma, 73501. Doors on the evening of the event will open at 6:30pm with the first bell at 7:00pm.
General admission tickets priced at $15, ($20 day of show) can be purchased through Stub Wire (www.StubWire.com)
For more information on the Comanche Nation Casino, please visit their website at www.comanchenationcasinos.com
Comments